Dutton Vegan Leather Belt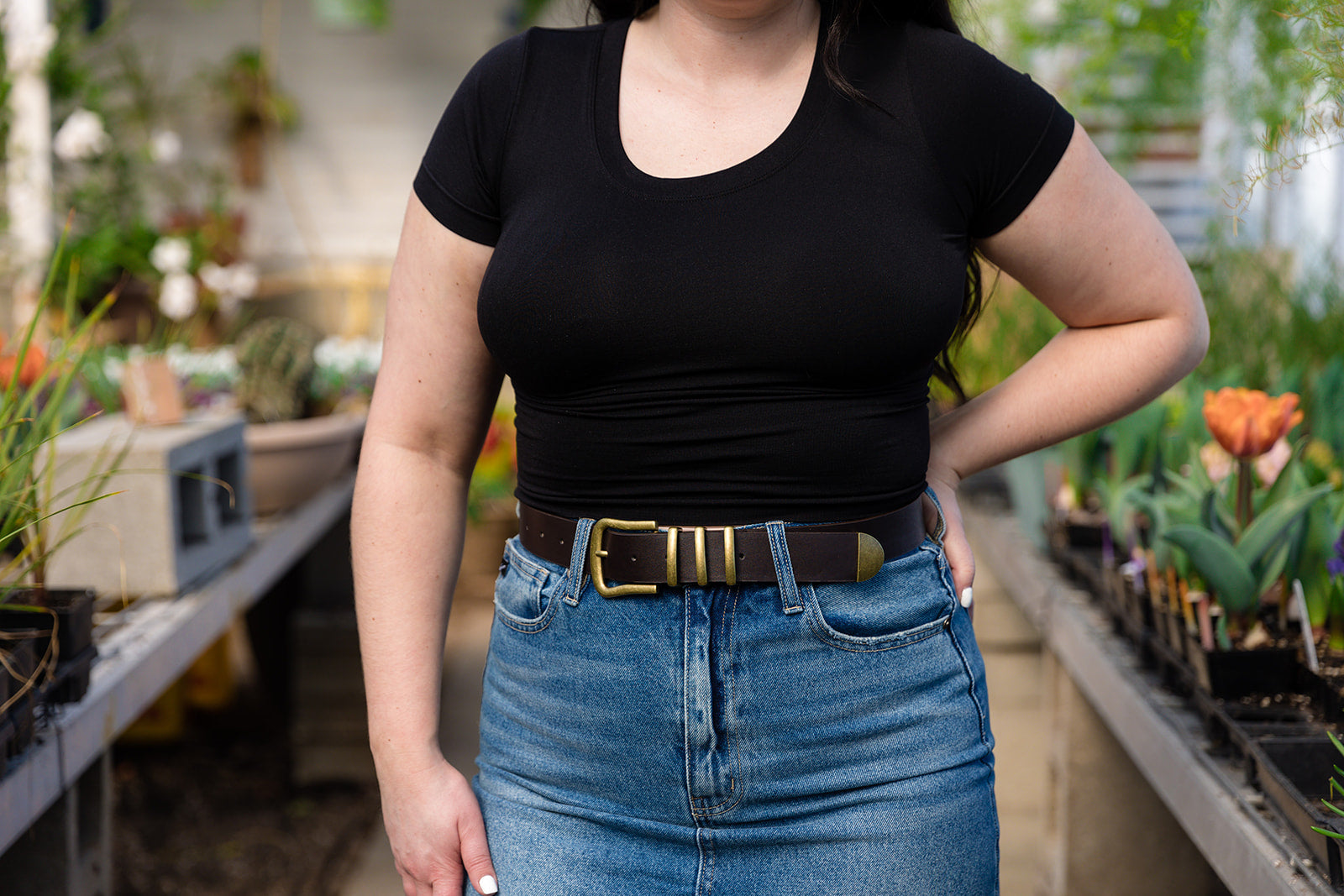 Designer: Cypress Boutique
100% vegan leather belt in black or camel with brushed bronze belt buckle,  3 brushed bronze loops, and a brushed bronze tongue. 
Belt is 42" in length and 1 1/2" in width.
***Paired with Sasha Short Sleeve Crop Top in Black, Joliet Denim Maxi Skirt, and Seeley Double Strap Sandals in Black 
Model Stats
Height-5'6"
Waist-28
Bust-34